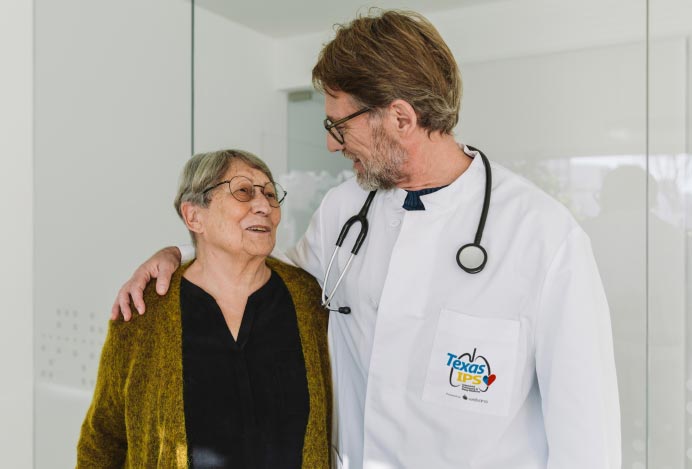 Texas IPS, By the Numbers
Texas IPS, By the Numbers
In pulmonary medicine, numbers are important. 
Blood oxygen percentage. Systolic and diastolic blood pressure. White blood cell count. These are just a tiny slice of the figures that, as medical professionals, we rely on day-in and day-out to guide how we provide our patients with the best care humanly possible. 
It goes without saying that at Texas IPS, we care about numbers a lot. And we have a few key ones we want to share with you. 
This is Texas IPS, by the numbers: 
89 patients seen in the Pulmonary Embolism Response Team Program in 2021

149 Total robotic navigational bronchoscopies performed in 2021

198 Extracorporeal membrane oxygenation procedures performed in a single year

238 Total endobronchial ultrasounds performed in 2021

1,002 Total bronchoscopies

1,911 New lung nodule patients

1,993 Sleep studies performed in 2021

24,560 Total patient census in 2021

31,264 Pulmonary function tests performed in 2021
In the end, what do these figures tell us? On their own, they give a hard and fast accounting of the pulmonary and sleep services we provide to our community in greater San Antonio. But when you look deeper, they point to a set of numbers that are even harder to quantify.
How many additional grandchildren's birthday parties will that lung cancer patient get to attend? How many miles will that asthma patient be able to run or bike without struggling to draw breath? How many years are we giving to that pulmonary hypertension patient by providing a personalized, state-of-the-art treatment plan?
Ultimately, how many lives are we improving? How many are we saving?
We can't know for sure, unfortunately. But being a practice that takes numbers so seriously, we can only strive toward continuous improvement and growth; toward numbers that continue to tell the story of a happier, healthier community. 
Find out more. Contact us and schedule an appointment today.
---
About Texas IPS
Texas IPS, based in San Antonio, is an independent physician owned medical practice specializing in the treatment of pulmonary, sleep, and critical care medicine. Texas IPS' knowledgeable physician staff is composed of highly trained clinicians dedicated to providing high quality care through a patient centered approach using advanced technology and innovation.